6 Tips on how to take care of your dental implants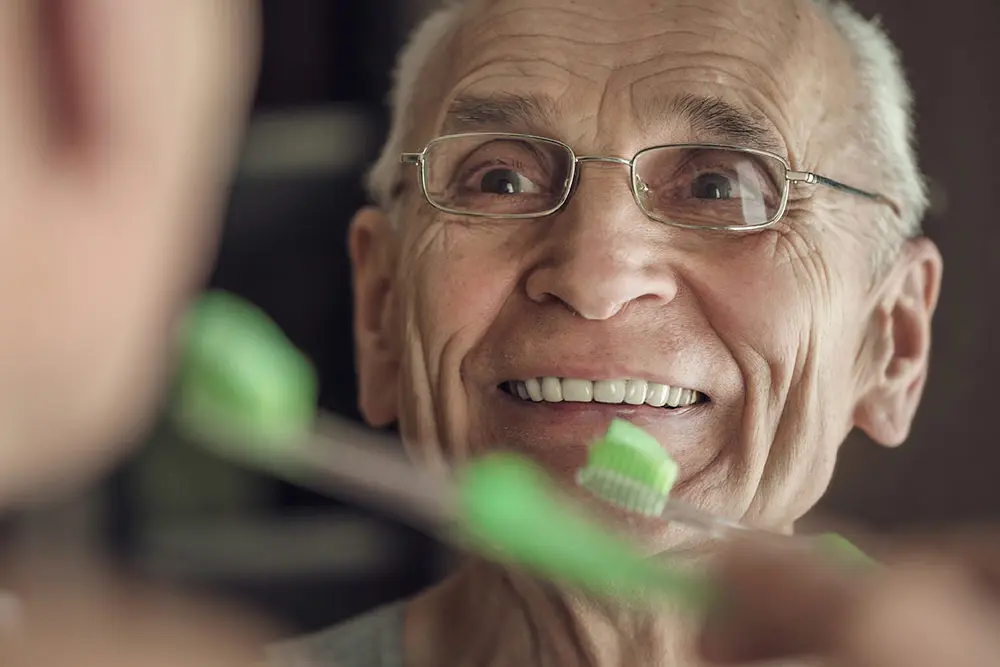 After undergoing a dental implant procedure, the next thing that comes to one's mind is how to take care of it. Lack of proper care after getting a dental implant surgery may result in the development of plaque and tartar and can also be susceptible to bacteria resulting in gum disease. This could lead to a failure of the dental implant.
Dental implants can last a lifetime if proper care is taken. So, how can you take care of your dental implants once they are done? In other words, what can you do to ensure their longevity? Here are some tips that you can follow to keep dental issues at bay and make your dental implants last long.
1. Brushing teeth twice a day using a non-abrasive toothbrush

– A narrow-headed, soft-bristled toothbrush is always recommended for brushing as it removes plaque by reaching the gum line and curves of the dental implant. Hence this prevents gum diseases, leading to improved oral health.

2. Usage of a non-abrasive toothpaste – Non-abrasive toothpaste is always the best option for your implants and tooth enamel. It cleans and helps maintain tooth health.

3. Staying hydrated

– Drinking water helps keep your mouth clean as it protects your teeth by diluting the acids from food, beverages, and plaque.

4. Flossing once a day– While flossing, it is best to use unwaxed floss or implant-specific floss, as you need to be extremely careful not to push the floss down into the gum pocket. Flossing with a "c shape" is highly recommended by dentists.


5. Avoid hard and sticky foods like hard candies, ice, and chewing gums –

Chewing hard and sticky foods can cause damage to the dental implants in the long run. Maintaining a proper diet plan helps extend the lifespan and health of dental implants. 

6. Following proper dental appointments

– Regular visit to the dentist is highly recommended as a complete examination and thorough cleaning needs to be done regularly to ensure the gums are healthy.
At Go Dental Clinic, we offer advanced Dental Implant treatment with the highest success rate by using 3D dental imaging to map out your dental implant placement in advance. To know more about getting a dental implant and the procedure, book a consultation with our expert Implantologist at Go Dental Clinic. Undergo a successful dental implant, Call us at +971 4 397 9522. You may also email us at [email protected] for inquiries about dental implants and other dental services.