A radiant, beautiful smile can dramatically improve an individual's self-confidence. Fortunately, several options are available in dentistry to treat various oral issues. Porcelain veneers are one such alternative that is growing in popularity. Let's see the different dental issues can be resolved using porcelain veneers.
Discoloured Teeth: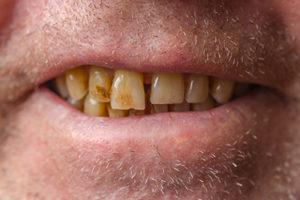 For many people, having stained or discoloured teeth can be embarrassing. Porcelain veneers are an efficient way to remove external stains brought on by age, smoking, or ingesting stains like coffee or red wine. These thin, individualized ceramic or composite layers are bonded to the teeth's front surfaces and offer a stain-resistant, natural-looking option for a beautiful smile.
Chipped or Cracked Teeth:
Chipped or fractured teeth might result from mishaps or dental trauma, which can impact the smile's aesthetics and functionality. Veneers made of porcelain are a great option in these circumstances. Veneers produce a long-lasting and attractive effect by covering up the flaws and bolstering the tooth structure. To smoothly integrate into the smile, the custom-made veneers mirror the natural form and colour of the adjacent teeth.
Uneven or Misaligned Teeth:
Teeth that are crooked or out of place can affect how someone smiles and their dental health. Porcelain veneers can be an effective solution for minor cases of misalignment, although orthodontic therapy is frequently suggested for severe cases. Veneers can eliminate minor rotations, gaps, and overlaps, giving the appearance of straighter teeth. Compared to conventional braces, this option provides quicker results and can significantly improve the overall symmetry and harmony of the smile.
Irregular Tooth Size and Shape:
Too-small, oddly shaped, or unevenly spaced teeth can detract from a smile's attractiveness. By reshaping and resizing the teeth, porcelain veneers offer an efficient alternative. Veneers can be crafted to provide a consistent look, boosting the proportion of the teeth and the smile's overall aesthetic appeal. Porcelain veneers offer a beautiful and unified smile by blending in with the neighbouring teeth thanks to their transparent properties and natural-looking finish.
Gaps between Teeth: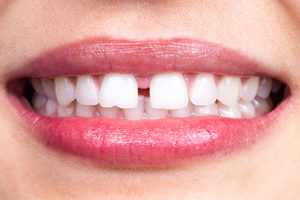 Diastemas, or spaces or gaps between teeth, can result in an imperfect smile. Porcelain veneers are a conservative way to bridge these gaps without requiring substantial orthodontic care. The voids can be efficiently reduced by applying veneers to the nearby teeth, creating the illusion of a straighter, better-aligned smile. The specially made veneers are expertly manufactured to provide a secure fit and the best possible cosmetic result, giving patients a gorgeously improved smile.
Porcelain veneers offer a flexible and powerful cosmetic dentistry treatment for various tooth issues. They may considerably improve the look and functioning of a smile, whether it has stained teeth, chipped teeth, or teeth that are out of alignment or misaligned. If you want to improve the appearance of your smile, go to a skilled dentist to see if porcelain veneers are the best option for you. At Go Dental Clinic, our expert team of cosmetic dentists and prosthodontists help you achieve the beautiful smile you always wished. To book an appointment with our experts, call us at  +971 4 397 9522.